We want Hive to be your one-stop source for all things work related. Navigating your workspace is now an easier and more intuitive process with our Workspace Settings revamp.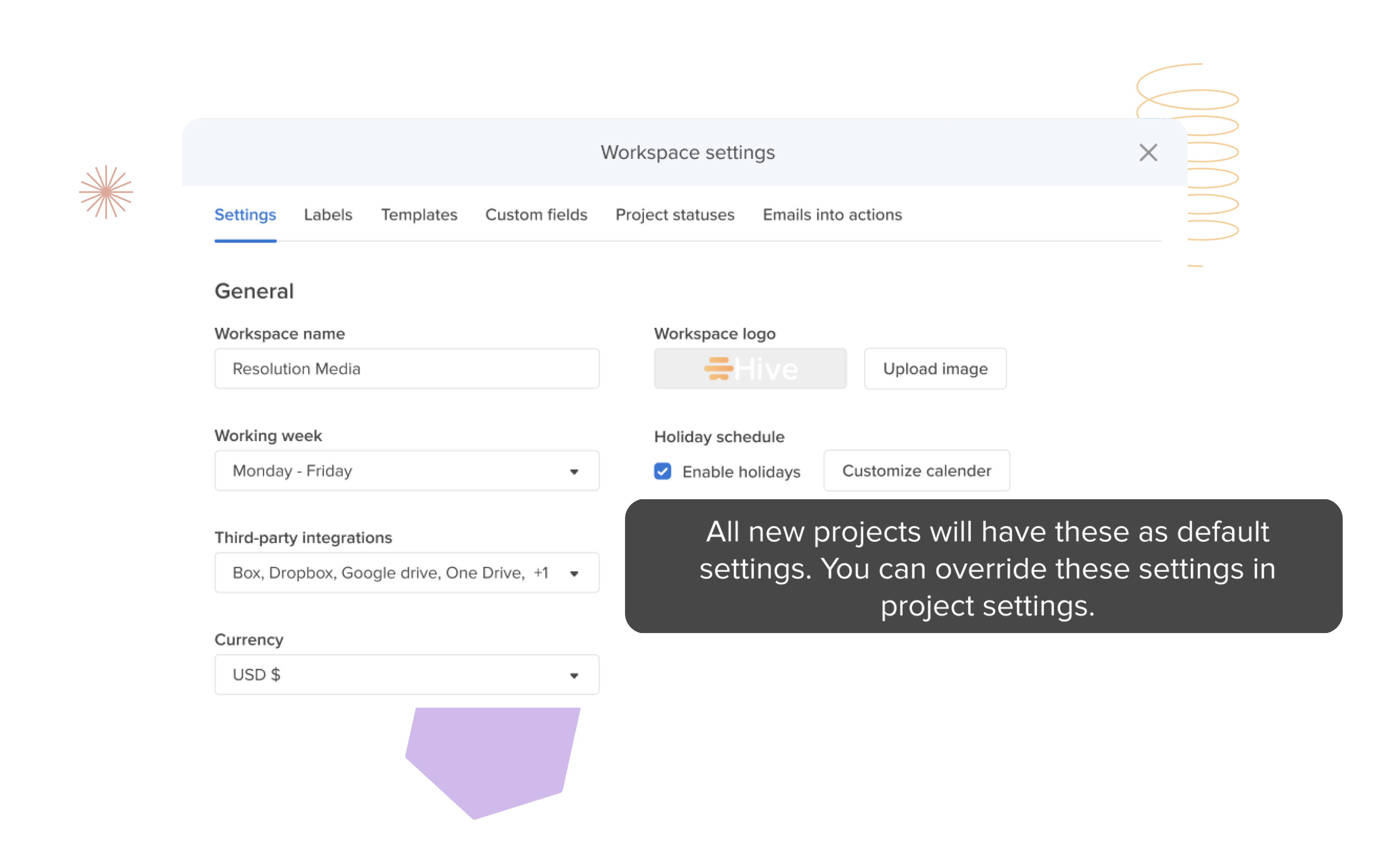 With this month's settings updates, you'll be able to better understand your default settings, general settings (like your team's work week), and easily access the apps you have enabled.
On a macro-level, we've added three new headers to the main settings page. Here's what each one will contain:
Workspace name and workspace logo
Working week
Holiday scheduler
Information on third party integrations
Custom fields settings
Misc settings section that includes "Show projects IDs" and "Lock user custom tags"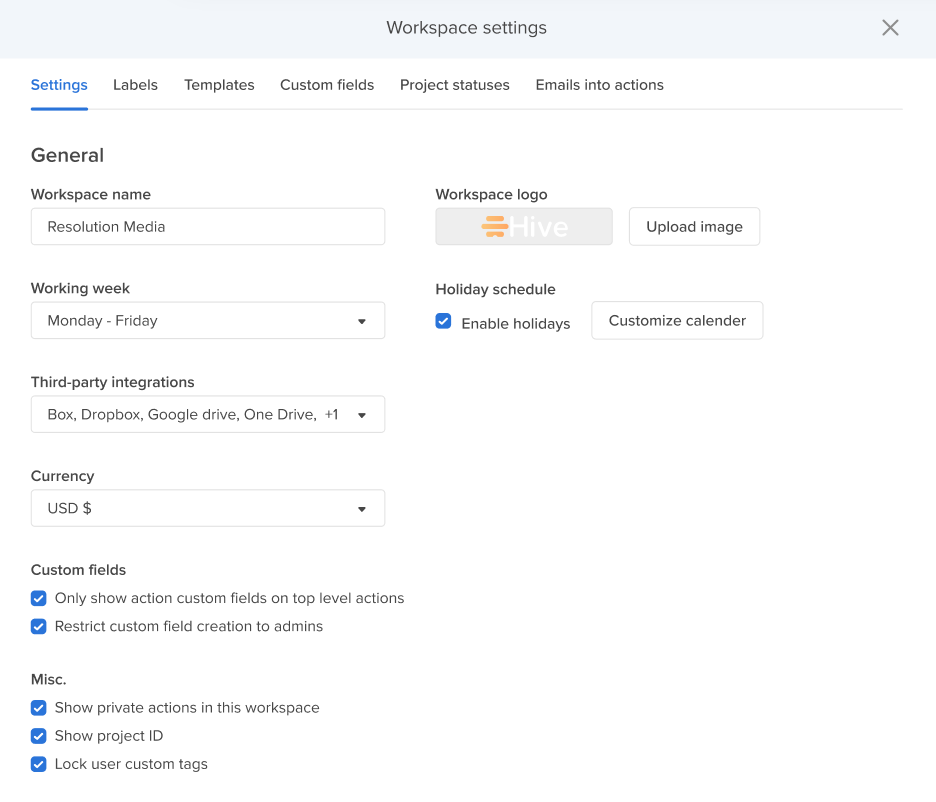 Project Default Settings:
Check on or off whether actions can be assigned on weekends
Check on or off ability to show actions in Kanban view
Ability to auto-add teams to projects
Turn on or off Gantt auto scheduling
Settings for moving approvals to next stage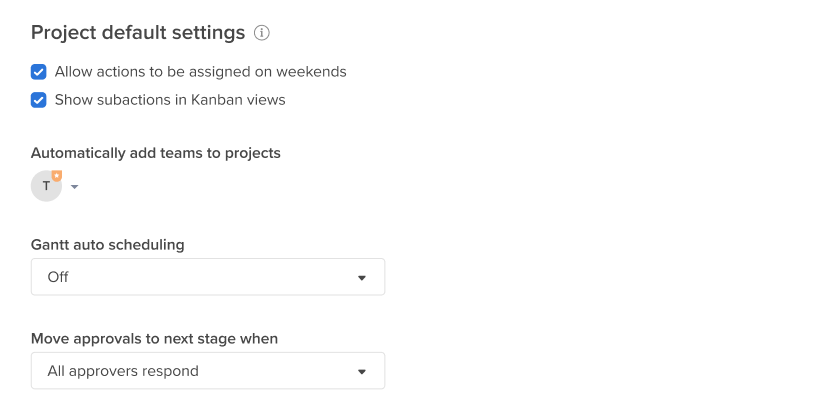 Each app in use will be shown
Link to quick-manage apps
Proofing and approvals settings
Custom emoji and messaging settings
Ability to change logo that appears on each Hive Form (this will be different from your Workspace logo as the Form has a white background)