With this new update, users will be able to track time on behalf of other users as well as external users. This will be helpful when team members are out of office, working as external contributors, or simply forget to track their own time.
To track time for a teammate, you'll have to be either the
project owner
or a
workspace admin
. Start by clicking "Add time" on the action card, and scroll down to the individual you want to add time for.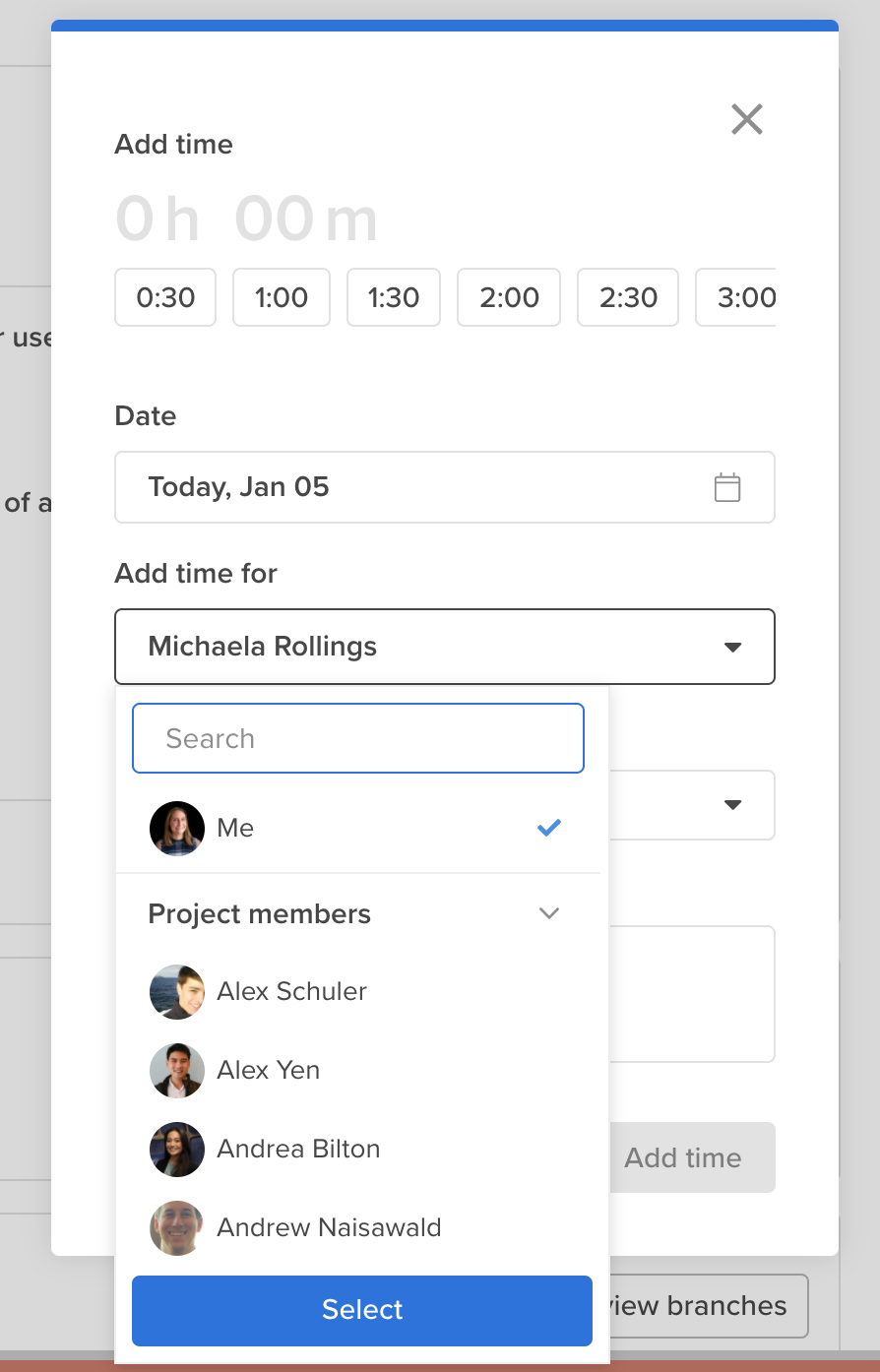 Once you've filled out the time submission, their time will be added as it's own line-item on the card.
Note: You will not be able to track time on behalf of an unassigned individual or a team.
Thank you to
Maryann from GreenPrint
for requesting this feature.