If you've got a parent action with several subactions, it is helpful to see the full set of subactions in Kanban view. This helps teams visualize progress of a
whole action
as opposed to just the parent and one subaction.
To enable this feature, visit your project settings, and select the Kanban view preferences you'd like. This can be edited on a per-project basis.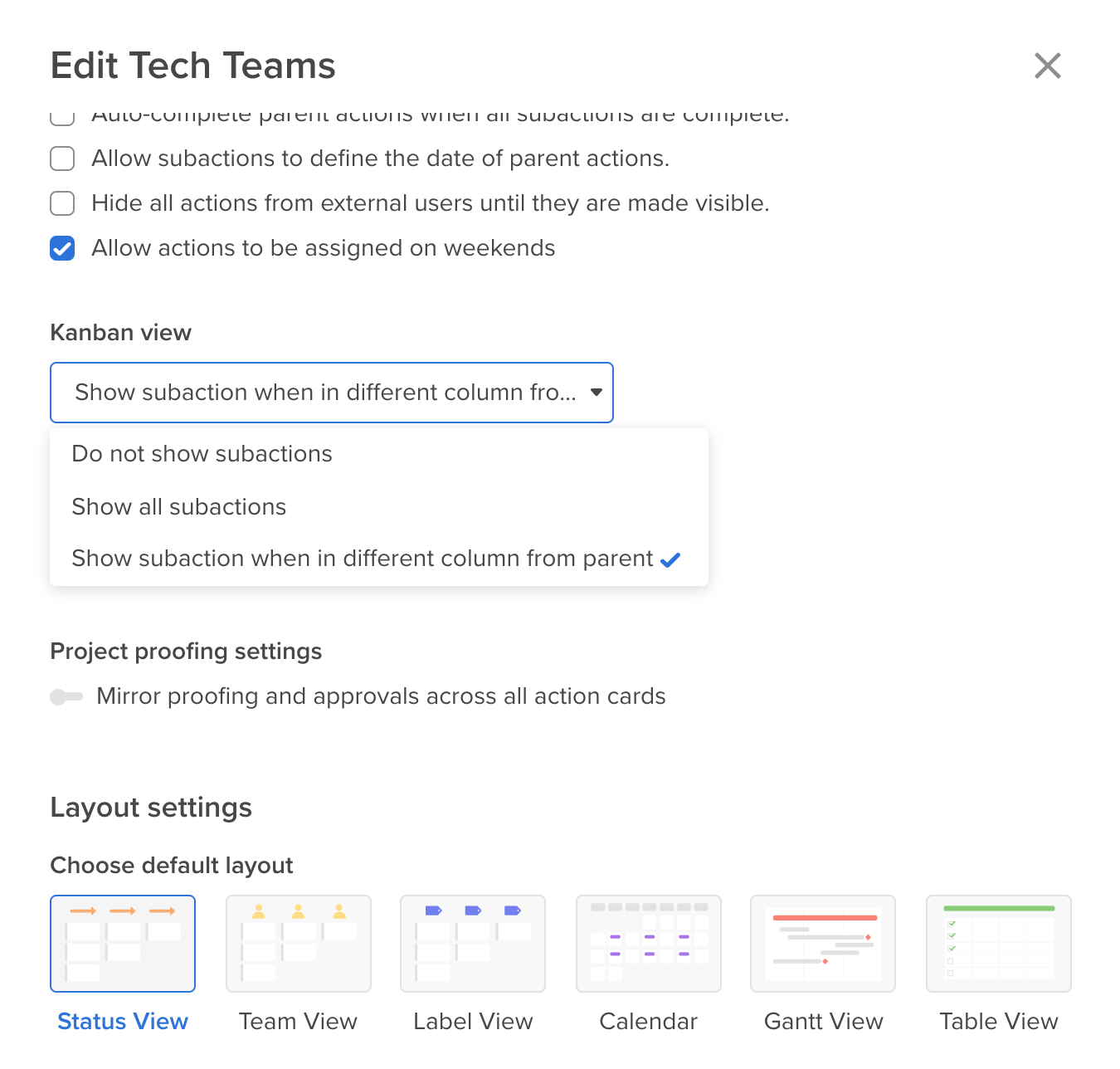 Thank you to Marlene at MindGym, Luis at J.S. Held, and Bennett at Seaboard Solar for voting on this feature.