We've now made it easier to specify when exactly a recurring action will be scheduled for. The new dropdown will allow users to quickly specify the following:
Action reoccurs weekly on date of assignment
Action reoccurs monthly at same time of assignment
Action reoccurs yearly at same time of assignment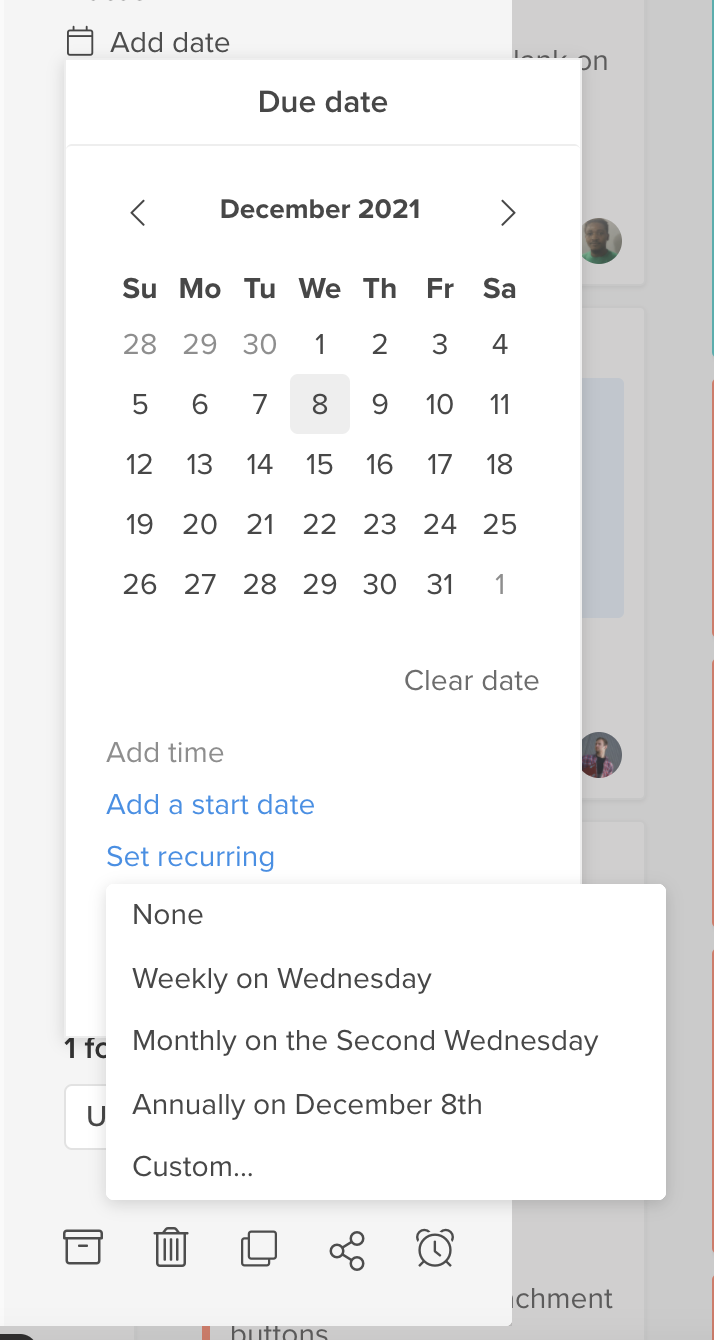 Additionally, you'll still have access to the customization modal that Hive has always had by clicking "Custom." Note: One addition we've made to the Custom modal is the ability to schedule recurring actions on a specific day.
Thank you to
Deanna at Astral Brands
,
Maria at Adelphi
, and
Josh at Black & Decker
for voting on this feature.