With this new feature, we've enhanced the calendar and task integration between Hive and your teammates calendars, making it easier than ever to collaborate on tasks.
Within an action card, you'll now be able to quick-add a meeting (from the card) to triage the pending item. Note: all team members will have to have their Hive Mail synced with Hive for this feature to be enabled.
To schedule a meeting, select "Schedule time" under "Date."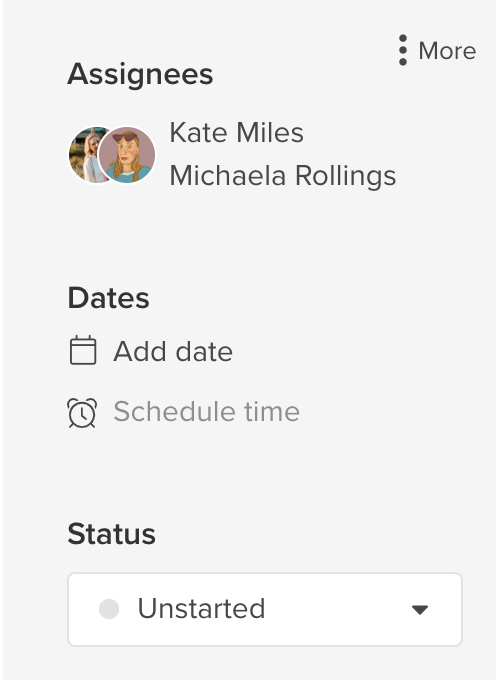 The pop-out will then show the full calendar availability of each team member you add - making it easier than ever before to schedule time for meetings, check-ins and more.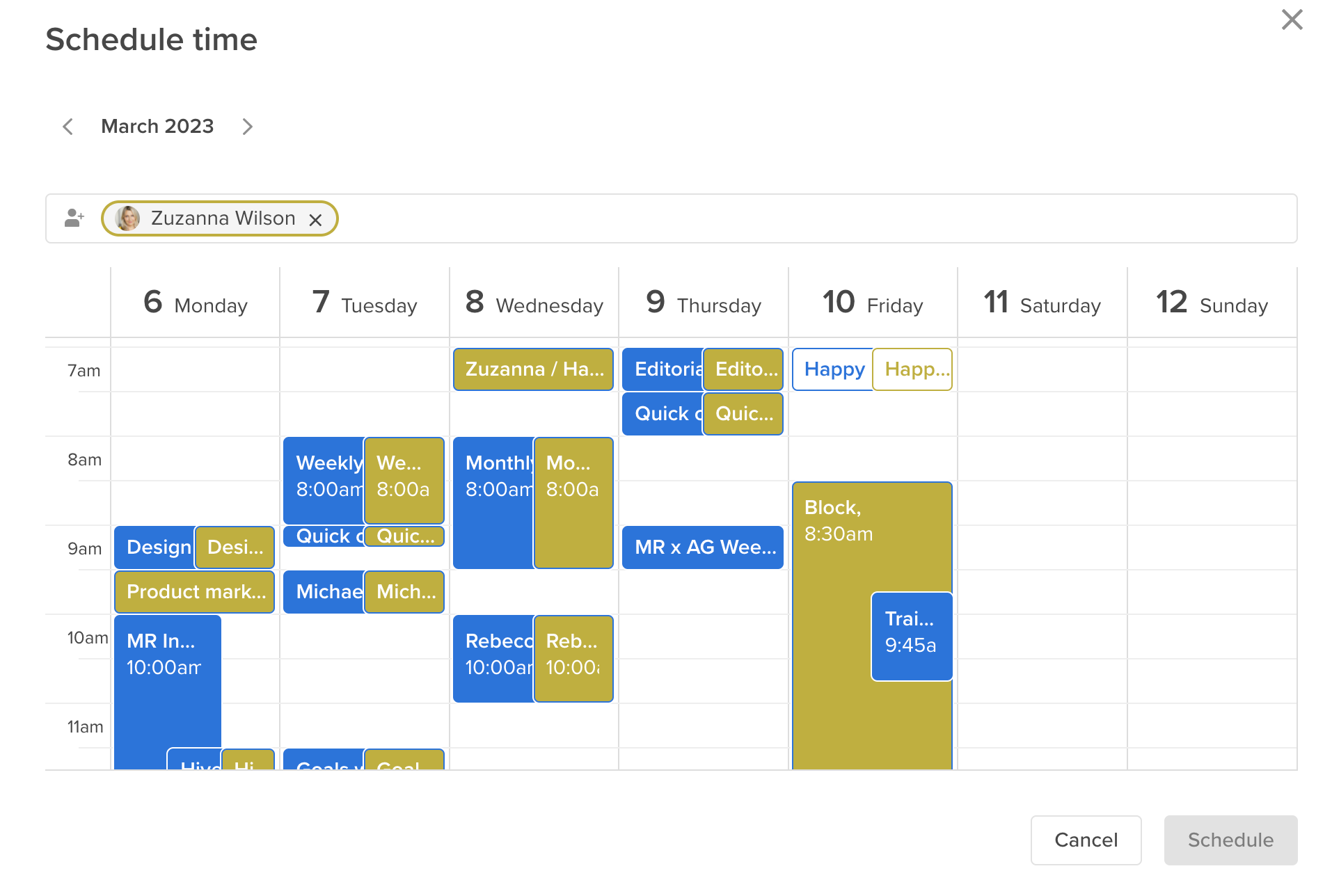 Once you select the time slot that works for your team, you can schedule the meeting by double-clicking on the ideal block.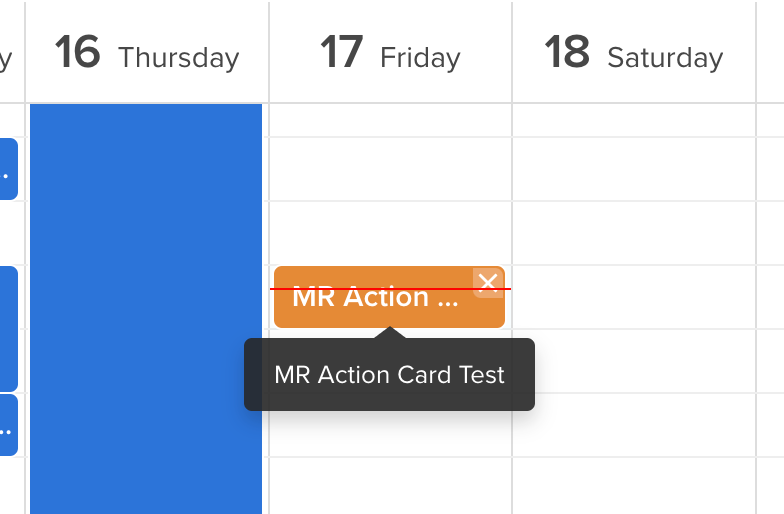 The meeting will then quick-sync to your calendar and be named in accordance with that action card.