After hearing some great customer feedback, we've added a new Project ID feature. This is going to help teams keep track of projects, therefore increasing efficiency and helping your team move faster. Unlike project names, project IDs will never change and can be used to reference Hive projects in other locations such as a shared drive.
To enable project IDs, go to Your profile dropdown > Your workspace > Settings. Here, you will see the option to 'Enable project IDs:'
Note: Only admins will be able to turn on this setting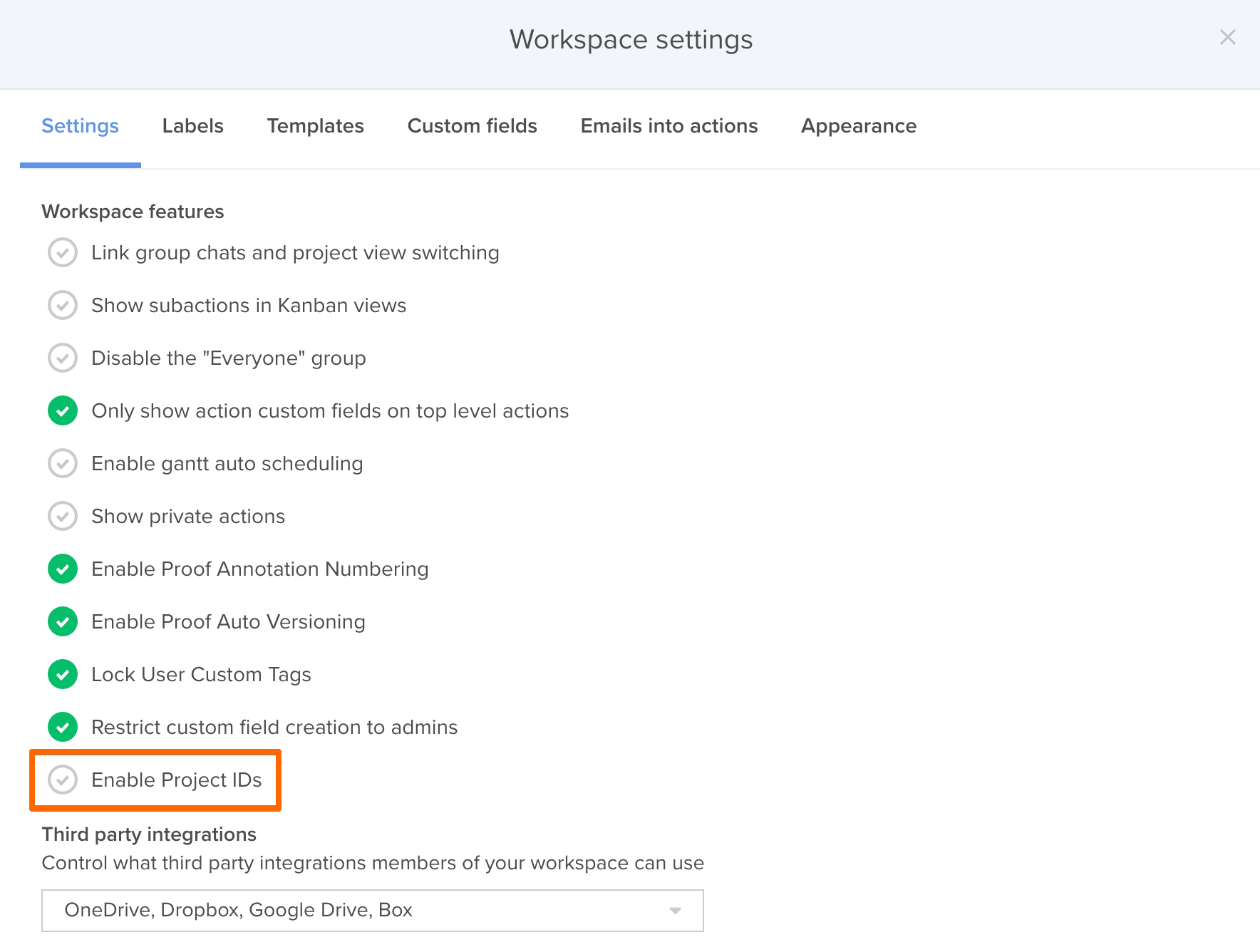 Depending on the size of your workspace and how many projects are currently in flight, it may take a few minutes to load your project IDs. You will receive a notification when the project IDs have finished loading and will be prompted to refresh your page.
Upon refresh, you will see your project IDs in Project Navigator, Project Home, and as an available column in portfolio view. Project IDs will also be searchable in the main workspace search field.
Thank you to The New School and Porter Novelli for upvoting this feature!