Want teammates to be notified when you're OOO? You'll now be able to set an "Out of office" via your chat status that will alert teammates to your absence when they assign you an action.
To access this setting, visit your profile picture dropdown and select "Status." From there, click on the "Out of office" option.
Once you select this option, you'll be able to input the last day you'll be OOO.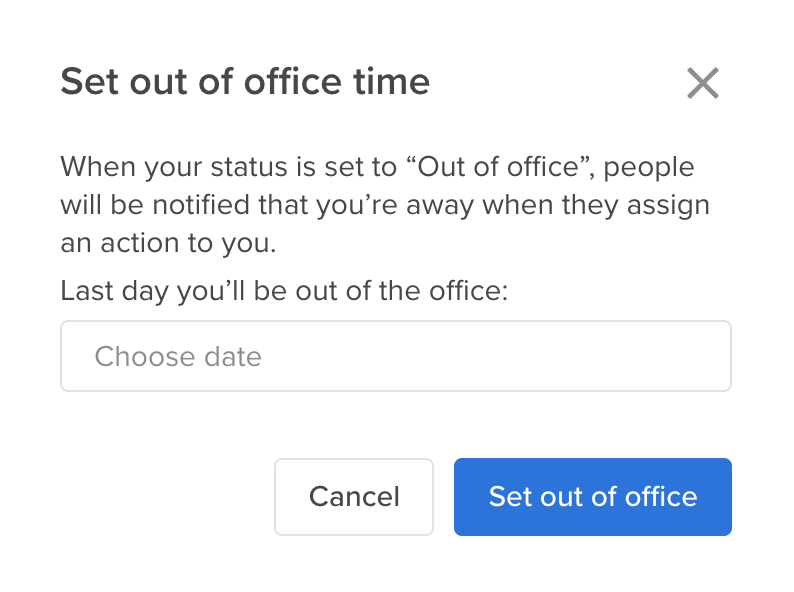 In Hive chat, you'll have the Out of Office emoji next to your name, and if someone tries to assign you an action, they will receive an OOO notification.