A top request from all of you is here!
Even when tasks are critical to your role, it's easy to forget about them until the day they're due. Which is obviously a problem. Fear not, we've got the solution. If you've got a critical action coming down the pipeline, you'll be able to set a "Reminder" for actions assigned to you with a due date.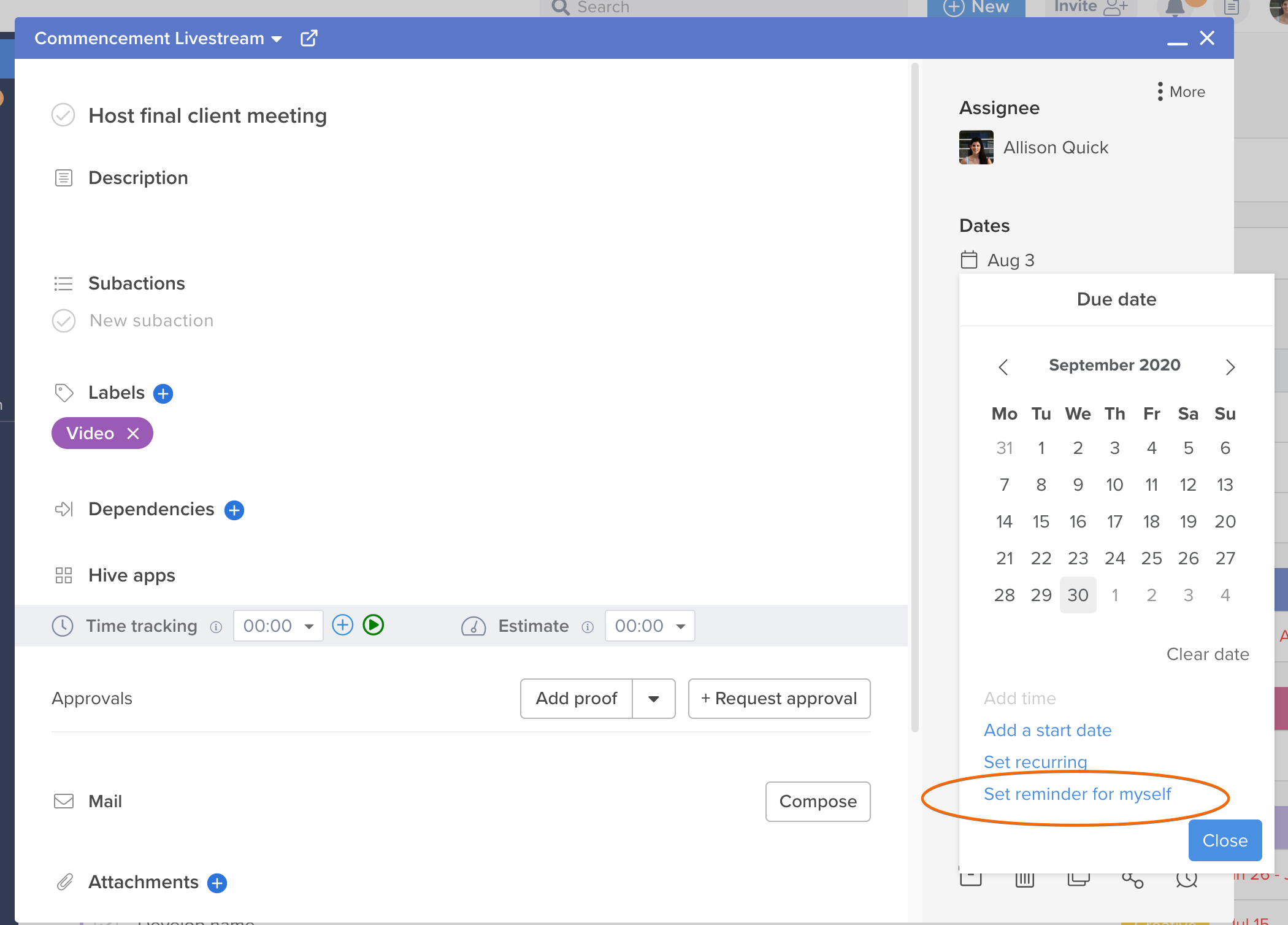 When you go to set the reminder, you'll be prompted to set a reminder date.
When the reminder goes off, you'll be notified in Hive with a notification, a pop-up in-app, as well as over email. Never forget about an important action again.
P.S. If you change the due date of the action, you'll need to manually change the date of the reminder. The reminder and date are not synced, but that's coming soon!