Users will now be able to see baseline snapshots in their Gantt charts. Baselines are a great way to understand estimated time spent versus actual time spent throughout multiple stages of the project lifecycle. With baselines, you can easily see where the project is slipping or has been delayed.
To use baselines, you'll need to toggle on "Project baselines" in Hive apps. Then, to create a baseline snapshot, click on the "Project baselines" button on the upper right of your Gantt chart.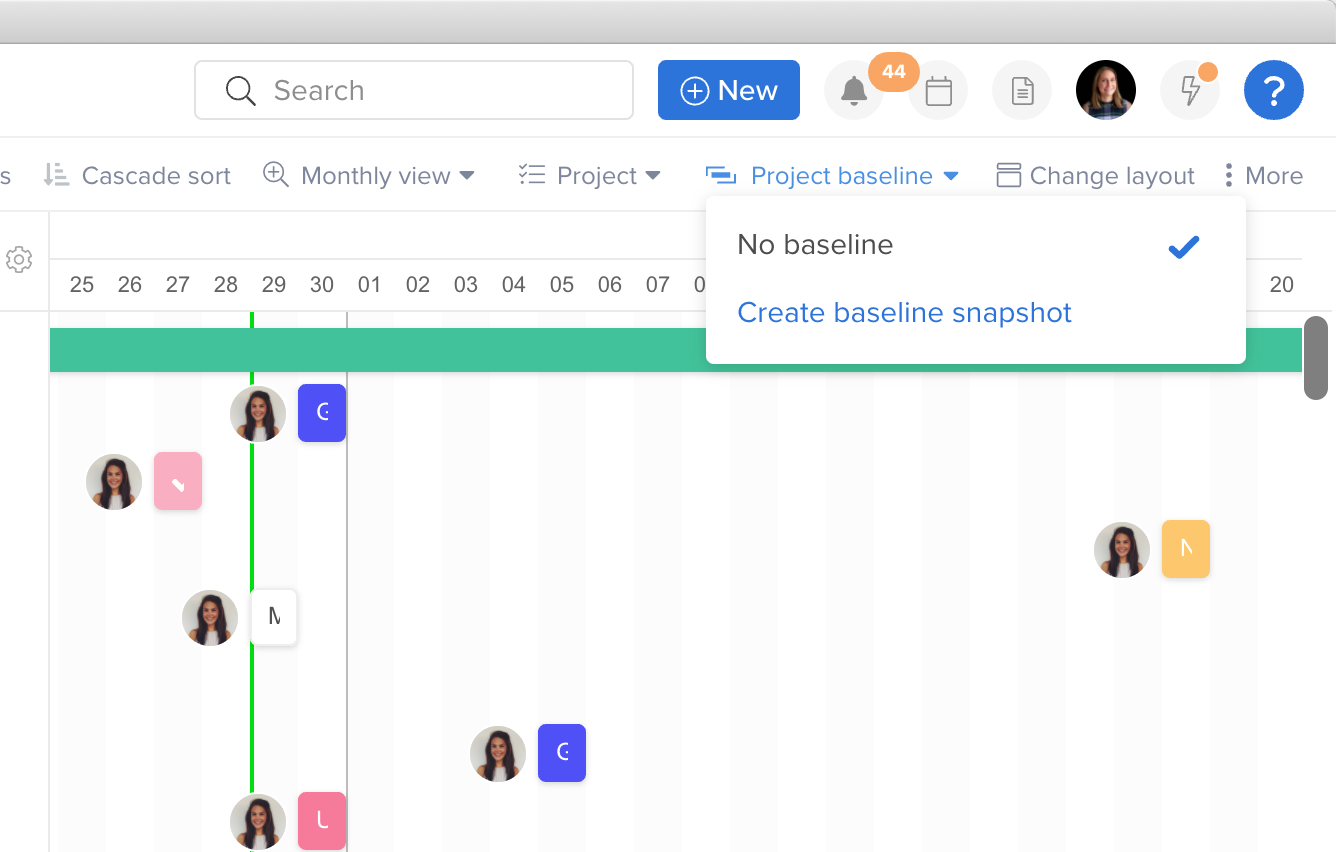 This will create your baseline, which will be denoted by a grey line underneath the original action timeline, which you can reference for all changes moving forward.
To view all project baselines added to your project, you can visit your project homepage, where they will all be listed along with the baseline date and time for reference.