Creatives, this one's for you. When you're proofing in Hive, it can be hard to tell which annotations are associated with which comments. That's why we've added an arrow that will show exactly which annotation corresponds to which comment -- now you'll be able to locate and respond to the right comments with ease.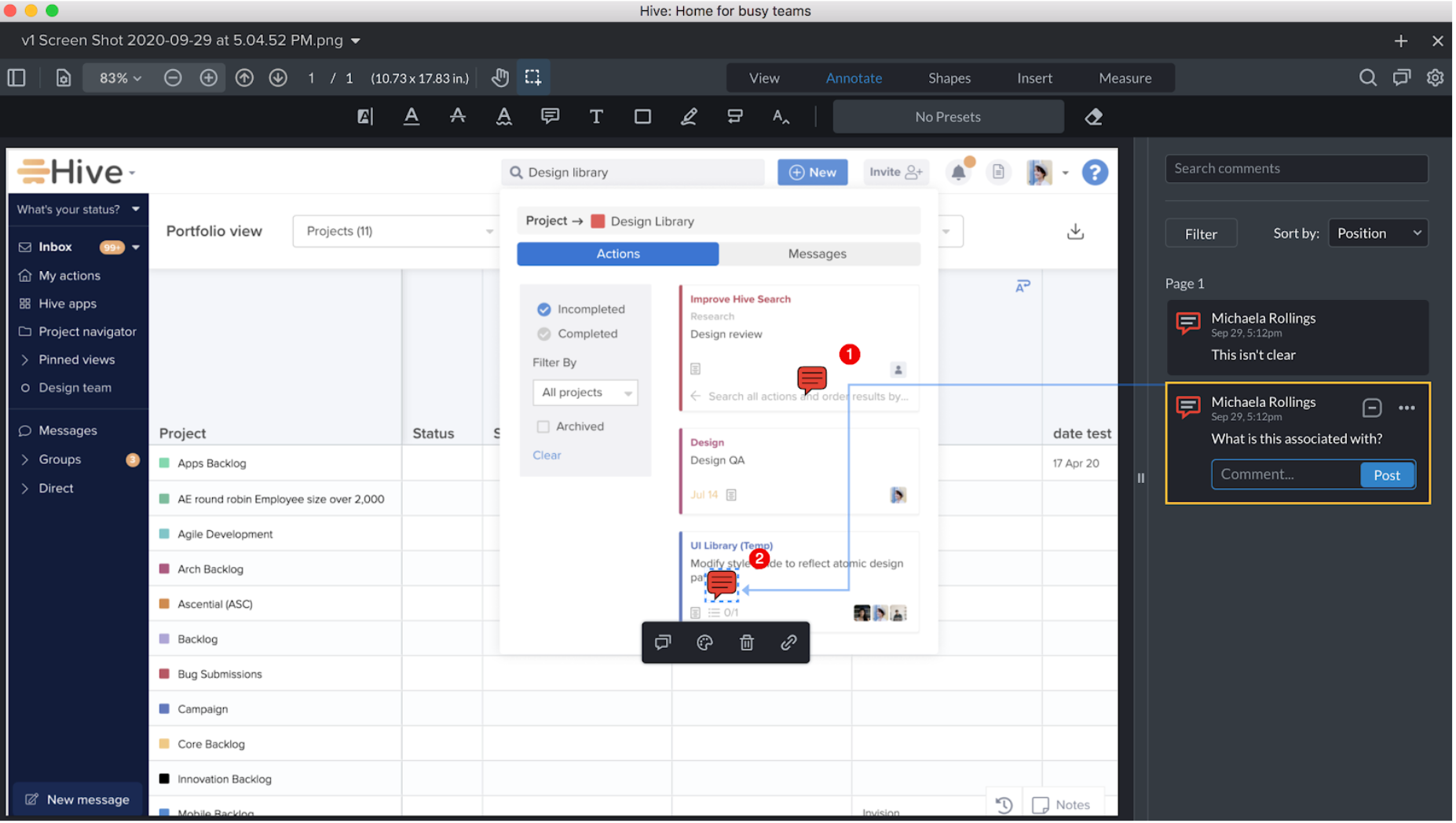 We've also added some additional sorting and filtering options for comments, which will help you better locate and understand the comments on the document. With filter, you'll be able to filter by the person who created the annotation and the annotation type -- this will remove all annotations but the type you've selected.
With the new sorting option, you can sort annotations by:
Position
Time
Status
Author
Type
These updates are ideal if you want to view annotations chronologically or by the specific type of comment.