Forms are a much-loved part of Hive (we use them all the time at Hive HQ), and we heard from internal and external users that making a user selection dynamic in forms would streamline workflow.
With that feedback, we made an addition to the dynamic fields in forms -- users will now be able to add users as a dynamic field.
This means that you can set specific users to populate in the form based on the logic from other questions and fields. For example, if one field is a dropdown indicating Team responsible, and you select "Marketing," then only the Marketing team members will be available to choose from in the User field.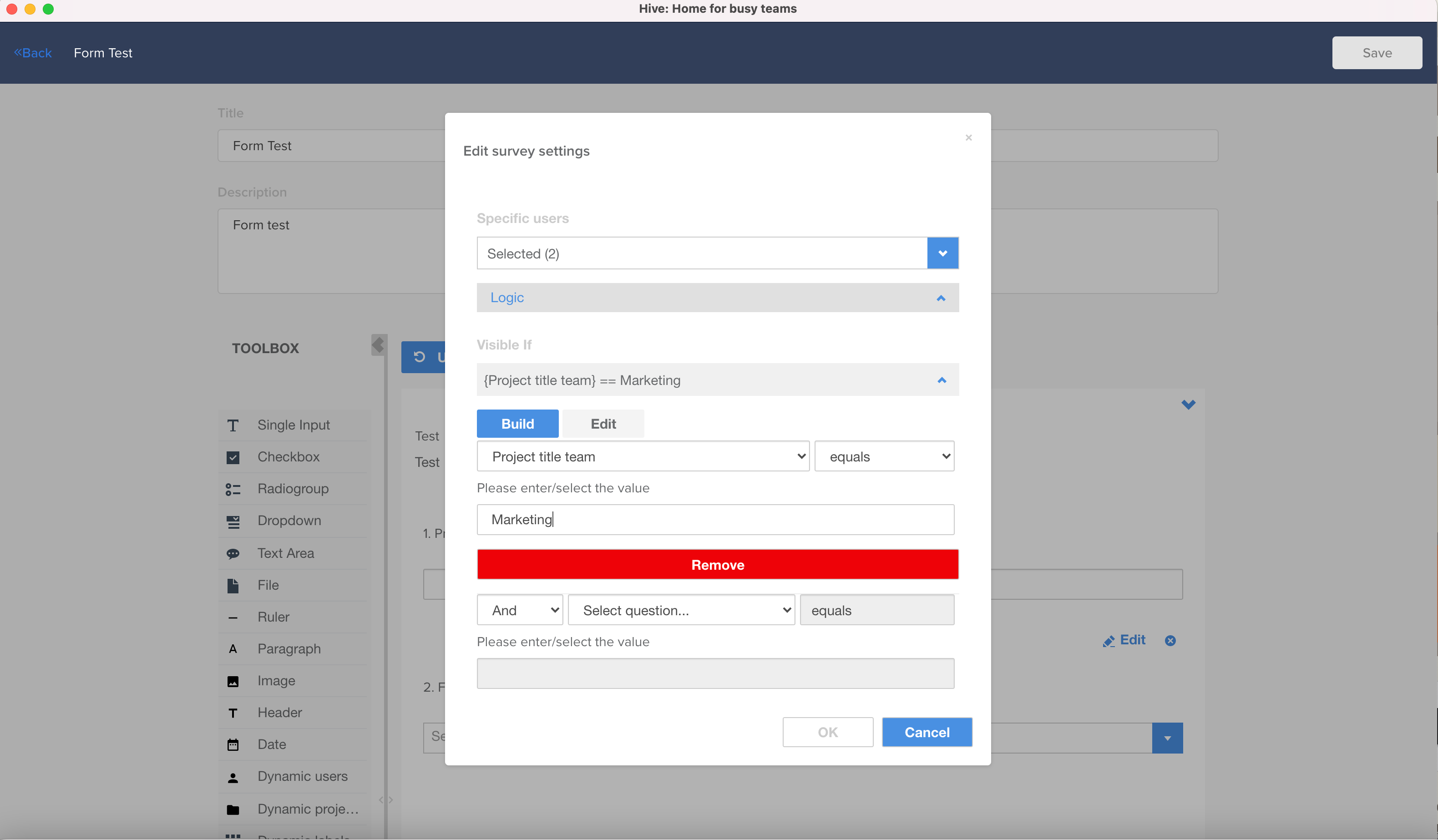 This will decrease manual work for organizations and allocate proper resources automatically.
Thank you to
Kelly from DDB
and
Meredith from Beth Israel
for requesting this feature!