With this update, we've released the ability to approve a Proof with a contingency - that all requested changes have been made. This will help teams expedite their proofing/approvals workflow by issuing an approval once feedback has been addressed (instead of having to start another approval round).
To access this option, utilize proofing and approvals as you normally would. From the approval dropdown, you'll see 'Approve with changes,' which you can use to denote this approval.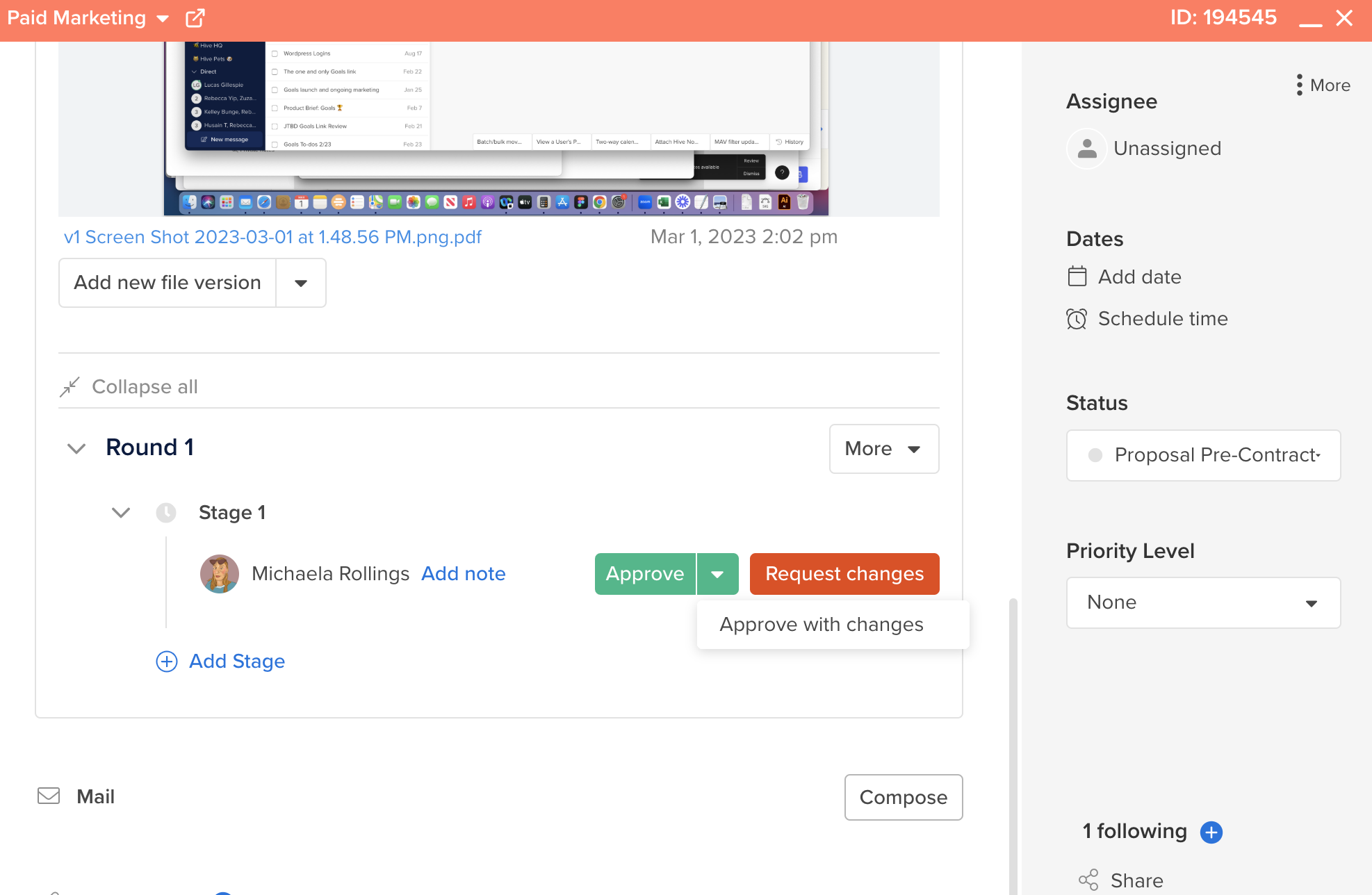 Thank you to
Jerry from ERMC
for requesting this feature!