With this resourcing update, we've made it possible to resource your team by percentage instead of hours only. Teams have let us know that resourcing based on percentage allocation helps alleviate some of the stress that comes with strict time-tracking, and can help with overall flexibility.
To address that feedback, when you go to assign a resource, you'll now be able to choose from the following allocation types:
Percentage
Hours per day
Total hours
Days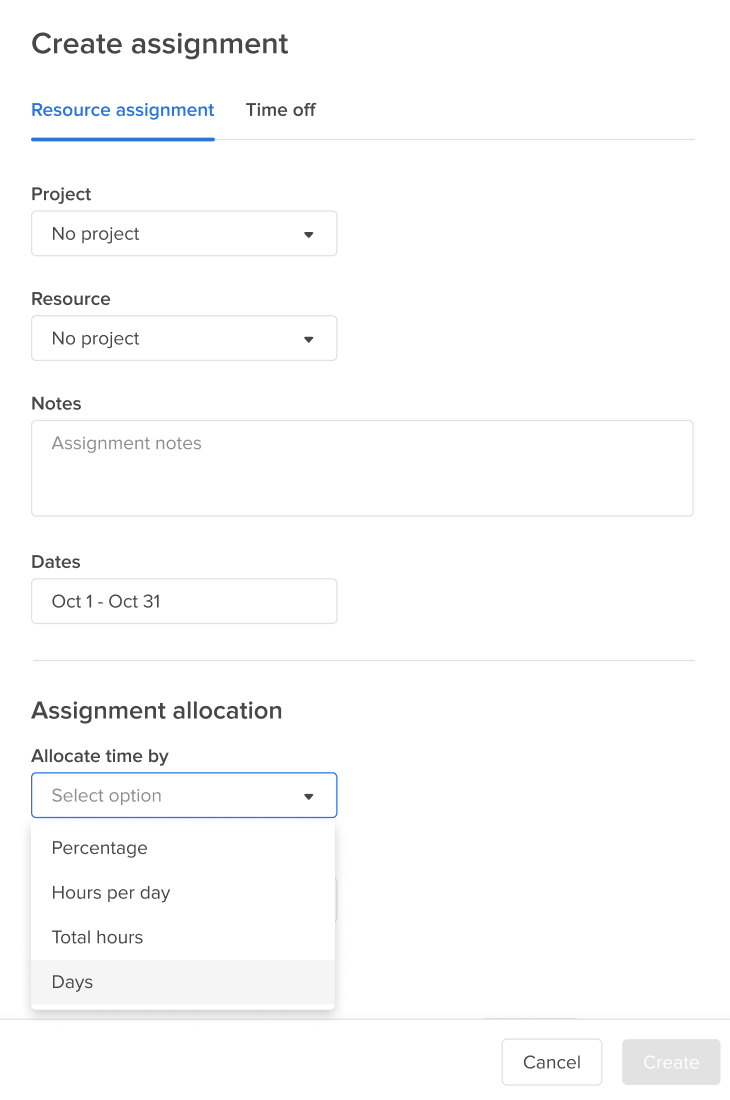 Note: You'll only be able to assign work up to 100% allocation.
Thank you to
Joshua from Black & Decker
for leaving his feedback on this feature request!