We have redesigned the look and feel of Approvals! The simplified design makes it easier for you to see more of the route at once, while still having all the key information at your fingertips. We've also been working to make Approvals faster and more reliable.
After Approval stages are set up and sent, some elements will be hidden to make this section more focused for Approvers.

To make changes to a stage

, hover over the stage title and click "Edit stage".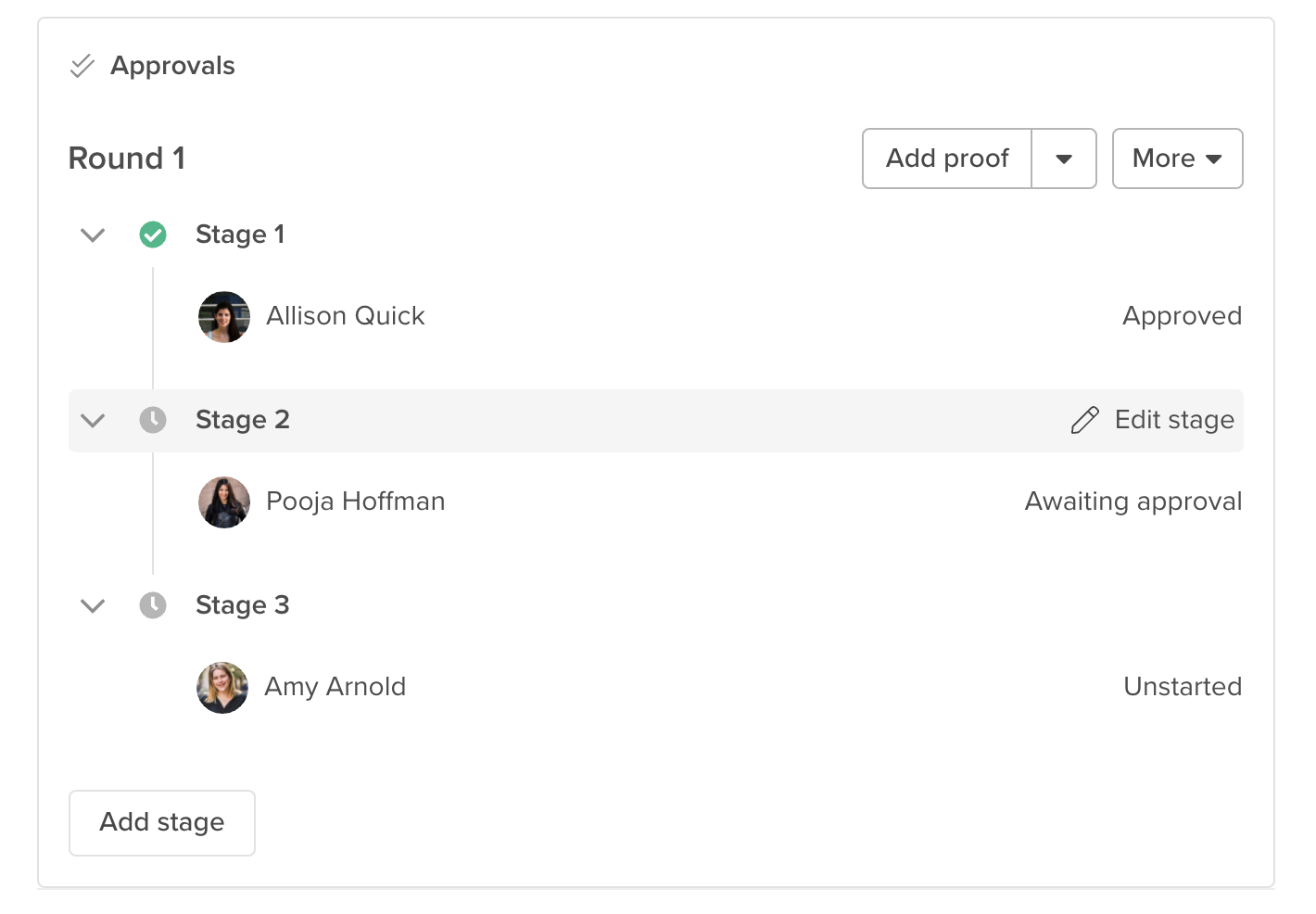 Now you will be in "Edit mode", where you can change details or add Approvers.

To add or delete a Round

, use the More menu on the top right of Approvals.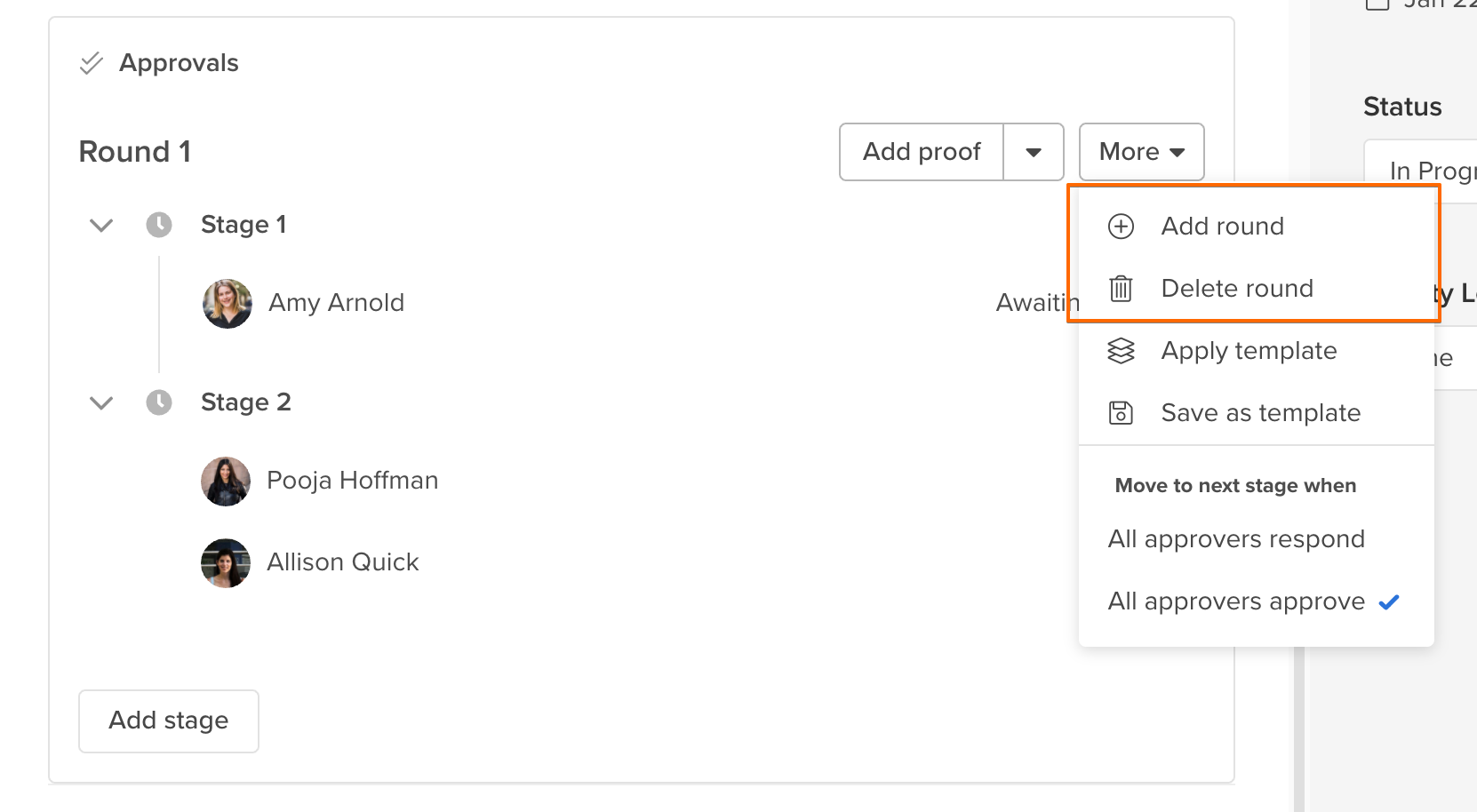 Approver status is more clear. For example, if Stage 2's Approvals haven't been sent yet, you'll see "Unstarted" for Approvers in that stage.
Note:
If you are the last, or only, Approver in a stage: your decision will close that stage, and it may advance to the next one. You will not be able to edit your choice.