With this latest forms update, users will now have the ability to multi-select items in any dropdown questions. This is helpful for teams that want to pass along multi-pronged answers via one question instead of creating separate questions or forms for different answers.
To make a form dropdown multi-select, add a "Dropdown" question to your form, and click on the "Edit" button on the top right corner of the question. From there, you'll be able to modify the question's settings and check off the multi-select button.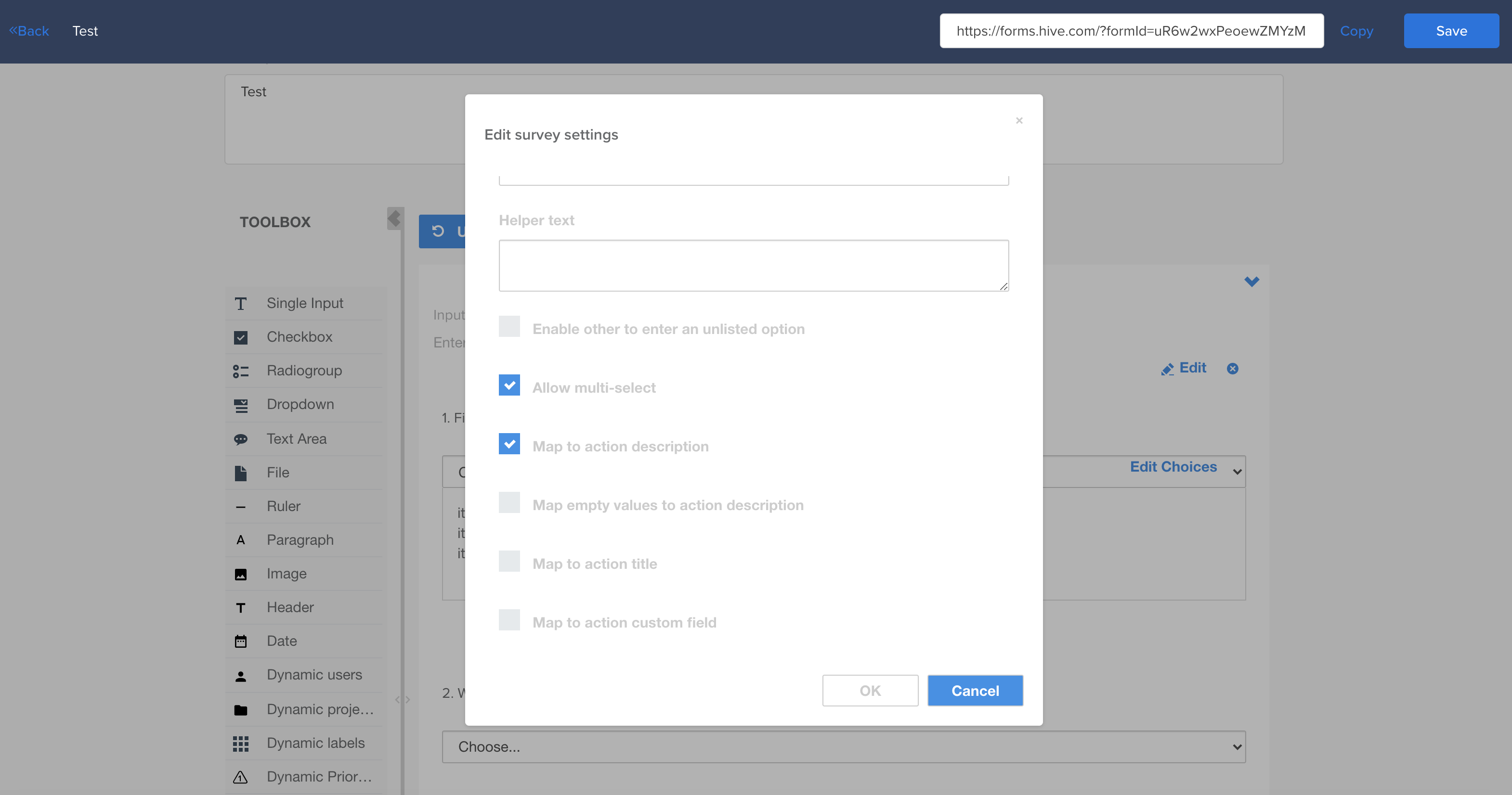 Thank you to
Joshua at Black & Decker
,
Amanda at Signature Hardware
, and
Gary at Silgan
for voting on this feature.